Twelfth Night, Live at the Guildhall – video under way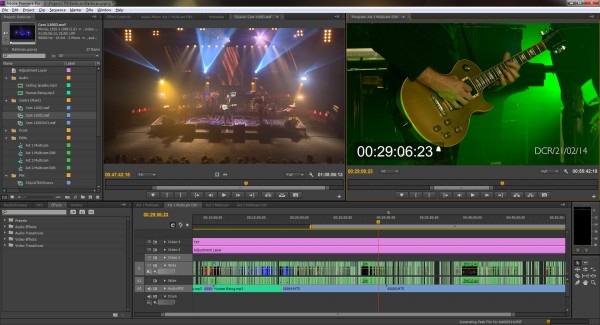 Just a quick update to say that work is going well on our next DVD release (with a HD version likely to be available as well). Mark Spencer is doing a fantastic job repairing and mixing the audio and I am busy editing our 5 cameras into a great edit of the night (as you can see in the piccy, the footage is great).
Those who saw the webcast of the evening haven't seen anything yet as this will sound and look MUCH better. The performance really was a cracker and this video captures it perfectly. Still lots of work for myself and Mark Spencer to do, but this is going to be a great release, with the usual amount of extras we try to provide.
– David Read
Posted Feb 21st 2014